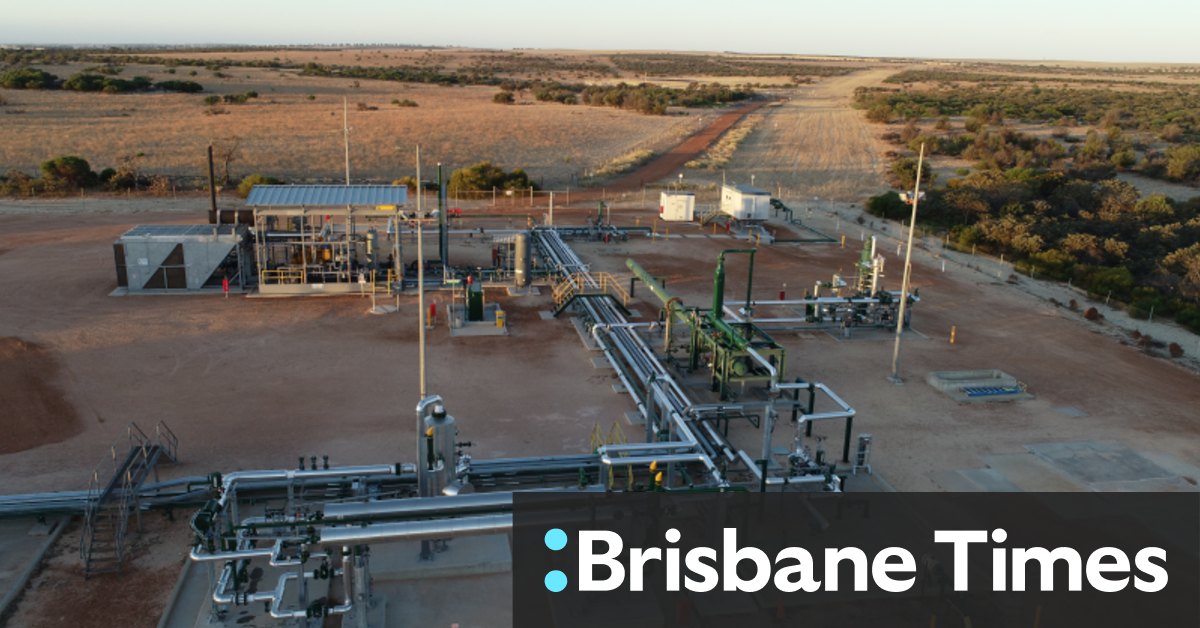 Wesfarmers and Mitsui envision more than $ 1 billion in low-carbon ammonia export WA
"Big Oil's last stance will be to use fossil fuels to create blue hydrogen," Dr. Forrest said in September.
Researchers at Stanford and Cornell universities recently questioned the climate benefits of blue hydrogen. They concluded that the energy required to capture and store the carbon dioxide emitted by conventional hydrogen production, as well as the emissions of methane, a more harmful greenhouse gas, made the combustion of blue hydrogen worse for the climate than the simple combustion of gas.
While the study drew criticism for using overly conservative assumptions, it highlighted the difficulty of producing hydrogen completely without emissions from gas.
The consortium aims to significantly reduce – rather than eliminate – greenhouse gas emissions.
One possible approach would be to capture and store the carbon dioxide emitted when the hydrogen is separated from the gas, but allow the emissions of the flue gas to feed the process to vent to the atmosphere.
A spokesperson for Mitsui said the three partners would work with customers, the WA government and the Midwestern community "to determine a credible path to decarbonization."
Loading
"Although the Mid-West is an important part of this assessment process given our existing investments in the region, no decision has been made on a location for ammonia production or carbon storage," Mitsui spokesperson said.
The Waitsia joint venture is required to store or offset 180,000 tonnes of carbon dioxide that will flow out of the reservoir when Waitsia's second stage begins production in 2023.
In May, Mitsui bought offsets developer Outback Carbon which could help develop offsets for Waitsia's gas production and any future ammonia facility.
Wesfarmers Chemicals, Energy and Fertilizers (WesCEF) continues to expand its ammonia production in WA separately from its agreement with Mitsui and JOGMEC.
WesCEF's CSBP plant in Kwinana can produce 225,000 tonnes of ammonia per year for sale and to manufacture fertilizers, explosive ammonium nitrate and sodium cyanide which are mainly used for processing gold.
The possible extension, revealed in a local content plan filed with the federal government in June, aims to duplicate the existing plant at the Kwinana site at a cost of more than $ 500 million. The French engineer Technip carries out the technical design of the front end.
The capacity and cost of WesCEF's expansion at Kwinana indicate that a new one million-ton-per-year ammonia plant would cost well over $ 1 billion.
Mr. Hansen said that WesCEF would advance Kwinana's expansion and study with Mitsui and JOGMEC in parallel, as separate opportunities that would be assessed on their individual merits.
Beach Energy, which owns the remaining 50 percent of Waitsia, will export its share of Waitsia gas through the North West Shelf LNG plant after controversially receiving a five-year exemption from the state government ban of Washington to export gas ashore. In September, BP signed to take all LNG from Beach starting in 2023.
Mitsui, co-owner of the North West Shelf project, could also choose to produce LNG until an ammonia plant is developed.